Creating outdoor spaces that connect young children with the natural world


by Early Childhood Outdoors
​

ECO Annual Gathering 2020 in Sheffield continues weaving the Early Childhood Outdoors meshwork through keynotes, discussions and connections
​

About this Event
EARLY CHILDHOOD OUTDOORS

The National Centre for Outdoor Play, Learning and Wellbeing
Early Childhood Outdoors (ECO) is a social enterprise seeking to increase the amount and quality of outdoor experience for young children across the UK, through collaborative and enabling work with a wide range of development, teaching, research and design organisations providing support in this field, in order to maximise impact. Founded in 2017, we aim to connect organisations and individuals, to build support capacity, and to deepen the pedagogy of being, playing and learning outdoors. www.earlychildhoodoutdoors.org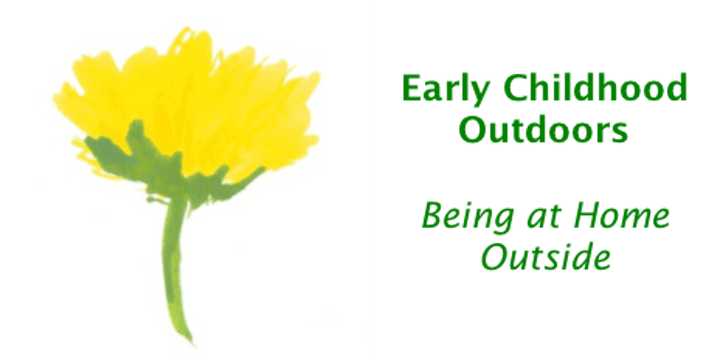 We invite you to join us in welcoming our guest speakers from the USA and the UK. Nancy Striniste, founder and principal designer at EarlySpace, is a landscape designer, an educator, and an author. Nancy's passion is for creating spaces that nurture and heal - both the earth and the people on it; spaces that draw people outside, connect them to nature and nourish their souls.
Visionary and activist for children's right to be outdoors, Annie Davy - author of A Sense of Place and co-founder of The Nature Effect - has a particular interest in earth based wisdom, learning from nature and native traditions. Annie will consider 'Routes to Resilience: how can working with Nature bring purpose, wisdom, joy, vitality wellbeing, connection and flow to our daily lives?'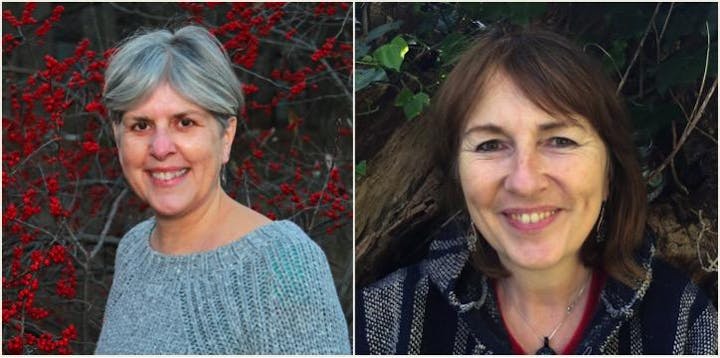 We will be sharing what has been developing since our launch with our ECO strands of work and where we are aiming to go, with plenty of time also for your input and for making new connections. Importantly, this will be a two-way day that aims to be valuable to you directly while also helping to determine how we can together make Early Childhood Outdoors most effective. Core to the approach of ECO is collegiality and collaboration, and your involvement and input both on the day and going forwards will be important in growing the momentum for outdoor play in the UK. With your involvement, this development day will be a shared opportunity to:
Grow and strengthen the 'meshwork' of those sharing the mission of increasing the amount, time and quality of experiences outdoors for all young children; 

Hear how the work and action of Early Childhood Outdoors is developing; 

Consider how involvement in the ECO meshwork can support both your current work and what 
you want to achieve;
Meet other outdoor champions from across the UK and spark possibilities for collaboration; 

Map out ways to grow the momentum for outdoor play in the UK.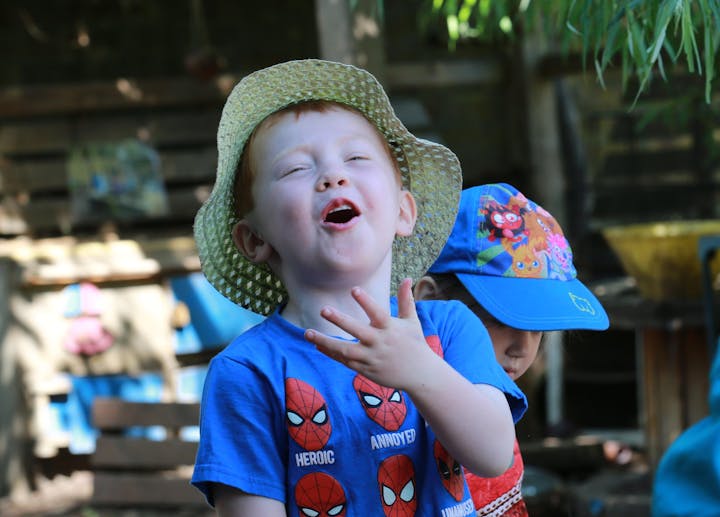 Supporters of the ECO Annual Gathering
Date and Time
Location
Showroom Workstation
15 Paternoster Row
Sheffield
S1 2BX
Refund Policy
Contact the organiser to request a refund.
Eventbrite's fee is nonrefundable.
Inspirational Outdoors
​

£160
Description
Cornwall's outdoor play and learning conference - 2020
Tickets from Eventbrite: https://www.eventbrite.co.uk/e/inspirational-outdoors-2020-tickets-63423695982
Workshops will be added as they are confirmed. Please see our Facebook page for information about our previous three conferences.
Keynote
Tracey Maciver; Author & Outdoor Trainer - Here to There, where are we with outdoor learning?

Is outdoor learning a new trend that schools have adopted as a unique selling point or has it been going a long time? We will look at a short history of outdoor learning and think about where we are now, how it has developed, the politics which has formed around it and the need for funding.
Why has outdoor learning become important especially with the squeezes on education and diminishing child numbers in an aging society. Will resilience and problem-solving skills become sought after skills in the future?
Are we where we need to be with Outdoor education or what do we need to do to get to the perfect point and how should this fit into National policy?
WORKSHOPS
Rachel Besford & Julie Wilkes - Highway Farm Activity Centre - Let's Get Together. A year of adventures at Highway Farm through the seasons!
At Highway Farm we hold regular family days to connect with current and past families. This workshop will be hands on with discussion around engaging families and the wider community. We'll tell you about some of our projects and adventures over the last year.
Kathy Grogan - Nature Works CIC, A Beginners Guide to Creepy Crawlies
My workshop is designed to build the confidence of practitioners to tackle the "how, what, why" questions children ask about nature and to overcome any squeamishness they may feel when encountering certain "creepy crawlies". This workshop is suitable for those delivering the EYFS and Science at Key Stages 1 & 2, as it can be adapted to suit all ages and abilities. As well as Science and Understanding of the World, the workshop supports work in mathematics, language, communication and literacy, physical development, technology and creative development.
Date And Time
Location
Mount Pleasant Ecological Park
Chapel Hill
Porthtowan
TR4 8HL
Refund Policy
Refunds up to 30 days before event
.
Riverside Nature Pedagogy Convention
Pedagogy and practice in the changing Early Years landscape in Scotland. An event not to be missed!
Book on Eventbrite here:
https://www.eventbrite.co.uk/e/riverside-nature-pedagogy-convention-tickets-70602260261
About this Event
In association with
Dr Lynn McNair, Cowgate Under 5s Centre; Niki Buchan, Natural Learning; Carol Murdoch, Love Outdoor Learning.
Come along and meet, listen to and speak with the most inspiring and influential industry experts as they examine the role of nature-based practice and outdoor learning in the changing early years' landscape in Scotland - and how these methods contribute towards addressing the attainment gap.
Due to an increasing emphasis on accountability in early learning and care, we will also present a Frobelian model for using authentic, rather than 'tick box' assessment processes, to document children's progress toward the National Improvement Framework and inform curriculum planning. The lived story approach is greatly valued by the Care Inspectorate, and this will soon be evidenced in the new document, Care and Compassion (led by Henry Mathias, Strategic Lead – Standards for Health and Social Care).
YOUR HOST
The Convention will be hosted by Luke Addison, manager of Riverside Cottage Nursery, a pioneering outdoors childcare setting in West Lothian which features in the important My World Outdoors document. The setting is visited annually by international education experts as an example of best practice because Manager Luke Addison and his team draw from alternative pedagogies, including Froebel, to shape the unique ethos at Riverside. Luke speaks both nationally and internationally and lectures on the BA in Childhood Practice at the University of Edinburgh.
OUR SPEAKERS
Niki Buchan, Senior Education Consultant, Natural Learning
Dr Lynn McNair OBE, Head of Cowgate Under 5s & Snr. Teaching Fellow, University of Edinburgh
Carol Murdoch, Owner, Love Outdoor Learning
TIMINGS
11am - Doors open
11.15am - Registration; arrival refreshments
11.30am - Welcome by Luke Addison
11.45 - 12.30pm - Niki Buchan, Natural Learning: A common-sense approach to supporting children to challenge themselves, plus, risk management in an early years context.
12.30pm - Lunch (allergies and free from catered for)
1.30pm - Luke Addison & Dr Lynn McNair: Lived stories and a Froebelian approach to documenting children's experiences, plus their relevance to the Care Inspectorate and the standards set within the National Improvement Framework of literacy, numeracy and health and well-being.
2.15pm - Carol Murdoch, Love Outdoor Learning: Carol will cover the explosion of outdoor learning and why it enhances learning for children, as well as improving the educational experience for both children and teachers/practitioners. Delegates will undertake a range of hands-on activities, gaining new ideas to take home and try in their own setting.
3pm - Discussion, networking and tour of nursery grounds
4pm - Close
Limited parking for around 30 cars is available on site; please car share.
Please dress for being outdoors regardless of the weather including waterproofs and boots/wellies as most sessions will take place outside.
Date And Time
Location
Riverside Cottage Nursery
9 Riverside Lea
Blackburn
EH47 7EL
Refund Policy
Contact the organiser to request a refund.
Eventbrite's fee is nonrefundable.
---
---
Oct 18th
Landscapes for Early Childhood Network meeting Autumn 2019
Join us at the fabulous Windsor Nursery School in Wolverhampton for our Autumn Landscapes for Early Childhood Network meeting
Book on Eventbrite at: https://www.eventbrite.co.uk/e/landscapes-for-early-childhood-network-meeting-autumn-2019-tickets-70493129849?utm_term=eventurl_text

About this Event
We are delighted to announce that Claire Foster and the team she leads at the fabulous Windsor Nursery School in Wolverhampton are hosting our 18th Landscapes for Early Childhood Network meeting for Autumn 2019 on Friday 18th October.

With profound understandings of young children's need to be immersed in nature and to be active, the default position at Windsor Nursery School is to be outside. As a full day CPD event, the team will share with us how they have developed both their outdoor provision and their philosophy and practice. http://www.windsorcentre.com

To book your place for Windsor Nursery School only, order the Windsor Nursery School ONLY ticket
Optional extra (17th October).
As a special additional treat this year, we will also be visiting Nursery World Enabling Environments winner 2018, Beatle Woods Outdoor Nursery in Balsall Common near Coventry. Founder and manager Rachel Macbeth-Webb will welcome us for the afternoon of Thursday 17th Oct. https://beatlewoods.co.uk
To book your place for the combined visit, order the joint Windsor NS and Beatle Woods ticket.

Windsor Nursery School and Beatle Woods Outdoor Nursery are ECO Pioneering Centres of Inspiration – pushing the boundaries in working with the outdoors, whilst also seeking to inspire and energise others on similar journeys.
The meeting is free to Landscapes for Early Childhood Network members and those involved in the Early Childhood Outdoors meshwork community – particularly other ECO Pioneering Centres.

You will just need enough to cover the cost of lunches, and to make your own travel and accommodation arrangements.
Further information will be sent out early in October to those who have booked places.
Date And Time
Friday, 18 October 2019
09:30 – 16:00 BST

Location
Windsor Nursery School
Parkfield Road
Wolverhampton
WV4 6EL
The Pikler Approach - 4 days of workshops and training exploring the work of Dr Emmi Pikler
The four workshops will give you a practical introduction to:
Understanding the crucial importance of natural motor development from birth for later health and learning
'Relationship is all' – how to understand and practice relationship based care
Creating the right conditions for calm, focused play from birth
Being in nature and the Pikler approach.
For more information on all 4 days and booking: go to the Muddy Faces website here.
Next date is 15th June in Cambridge